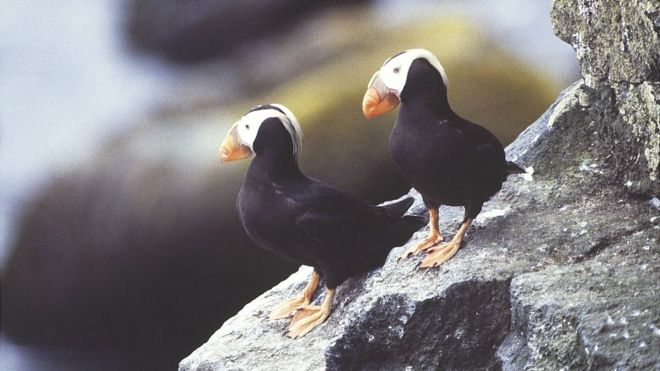 Climate change played a role in the deaths of thousands of puffins in Alaska, according to a study.

Scientists believe the birds starved to death when the fish they eat migrated north with rising sea temperatures.

The bodies of dead, emaciated puffins began washing up on beaches on Saint Paul Island in autumn 2016.

Up to 9,000 puffins and other seabirds died over the course of a few months, US scientists say.

And climate-driven shifts in fish populations, combined with the onset of moulting, may have caused this mass die-off.

"Mass mortality events are increasing in frequency and magnitude, potentially linked with ongoing climate change," researchers led by Timothy Jones of the University of Washington, Seattle, wrote in the journal Plos One.
via Climate change link to puffin deaths — BBC News – Science & Environment