Scientists to create 3D map of submerged Mesolithic landscape of Doggerland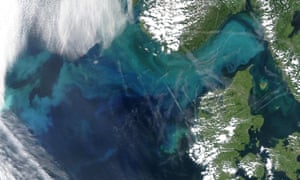 Lost at the bottom of the North Sea almost eight millennia ago, a vast land area between England and southern Scandinavia which was home to thousands of stone age settlers is about to be rediscovered.

Marine experts, scientists and archaeologists have spent the past 15 years meticulously mapping thousands of kilometres under water in the hope of unearthing lost prehistoric tribes.

On Wednesday a crew of British and Belgian scientists set off on their voyage across the North Sea to reconstruct the ancient Mesolithic landscape hidden beneath the waves for 7,500 years. The area was submerged when thousands of cubic miles of sub-Arctic ice started to melt and sea levels began to rise.
Read The Guardian's full article here.