By Maeve Higgins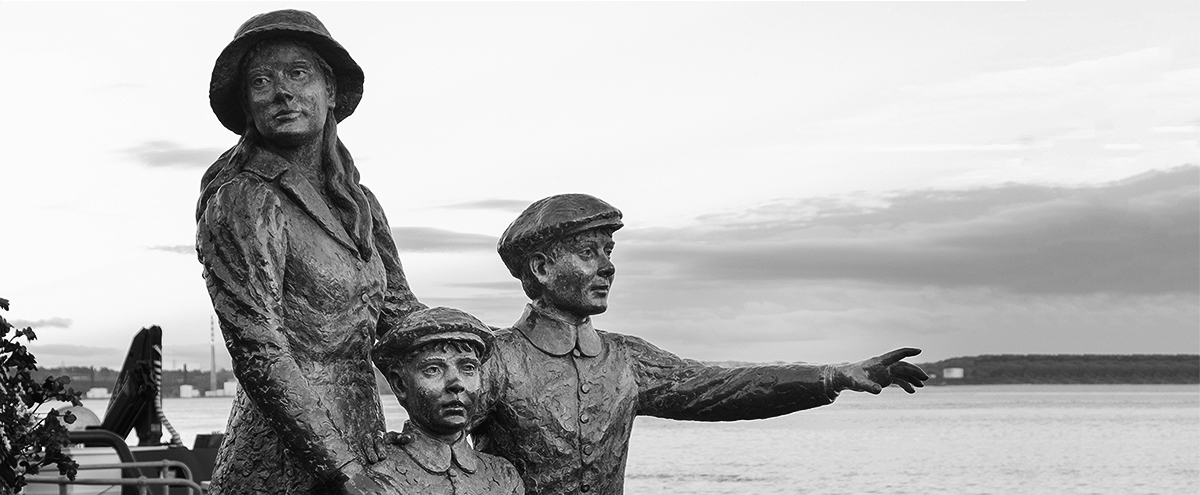 In January of 2014, a girl who had left from Cobh in Ireland (formerly known as Queenstown) journeyed across the Atlantic, and skipped rosy-cheeked off an airplane at John F. Kennedy Airport to start her new life. That was me, compensating for my indoor ghost face with too much blush in a shade aspirationally entitled "orgasm." In January of 1892, a girl who had left from Queenstown (now known as Cobh) skipped rosy-cheeked off a boat at Ellis Island to start her new life. That was Annie Moore, flushed with embarrassment at the unexpected fuss being made over her by the officials on the island. She was the first immigrant through the new processing center that opened its doors on January 1 of that year.
Maeve Higgins's article comes at a time (at least in Canada) where 'whiteness' is seen as a collective condition wherein everyone 'white' apparently shares a common history and culture – not only with other 'white' Canadians, but with 'the old country'.  It's an important critique on not only what it means to call one's self Irish-American (or Canadian) and the reality of a homeland that has dramatically changed from the idyllic vision we often have in our minds of, in this case, the hometown in Ireland.
Read Maeve Higgins's provocative article here.